FREE UK DELIVERY (Mainland)
HIIT Bench Features
This multi-functional 3-in-1 HIIT Bench fuses together a whole host of functionality, offering a workout bench like never before
Adjustable Bench
Fully adjustable bench from flat to to a full +80 degree angle so you can do a range of workouts
Space-Saving Storage
Stores 5 pairs of Dumbbells, 2 Kettlebells, 1 Medicine Ball, Resistance Bands & more
Plyo Box Surface
Unique to Jordan, use your HIIT bench as a Plyo Box for the building explosive power
Made in the UK
Manufactured in the UK, you can expect quality craftmanship with the ability to customise as you wish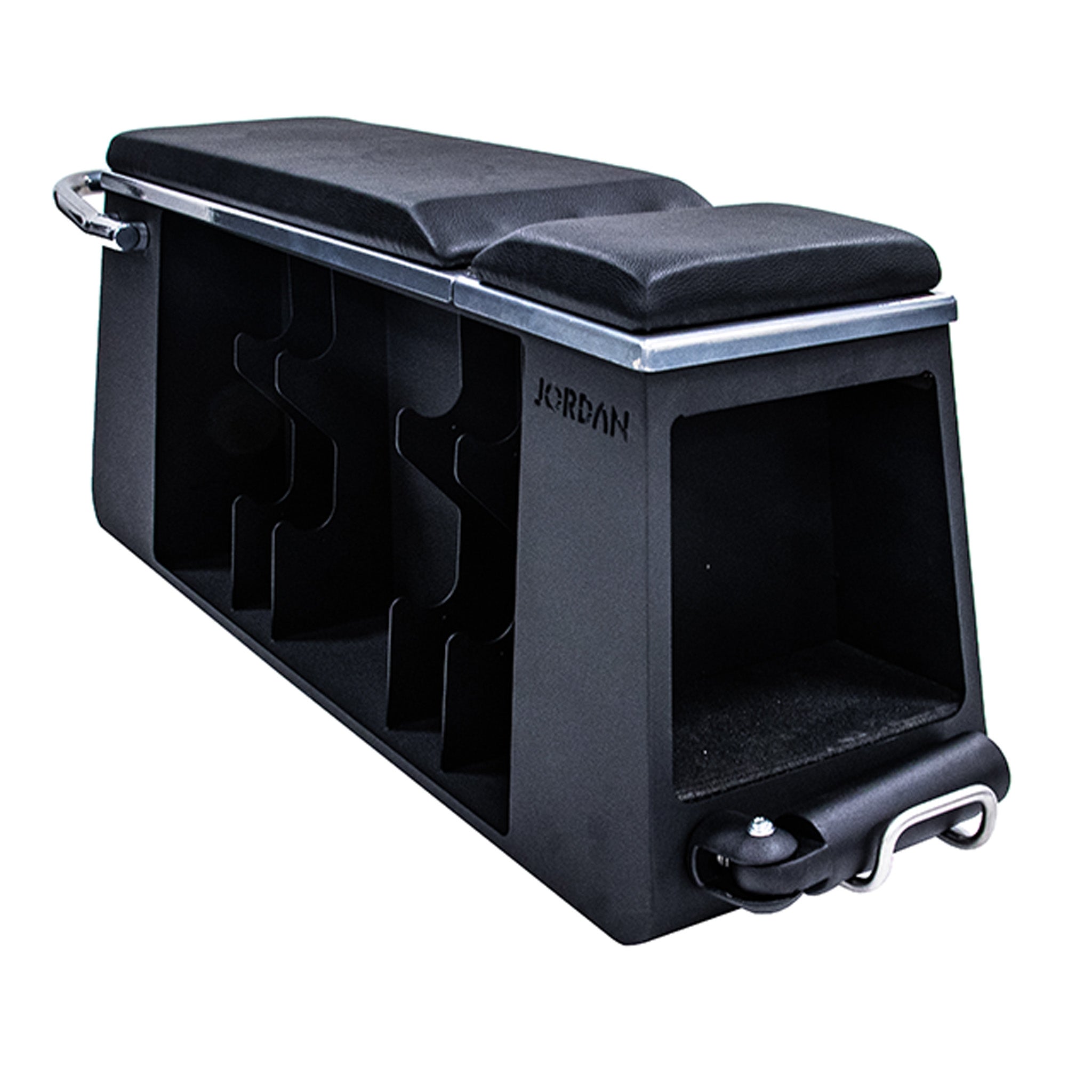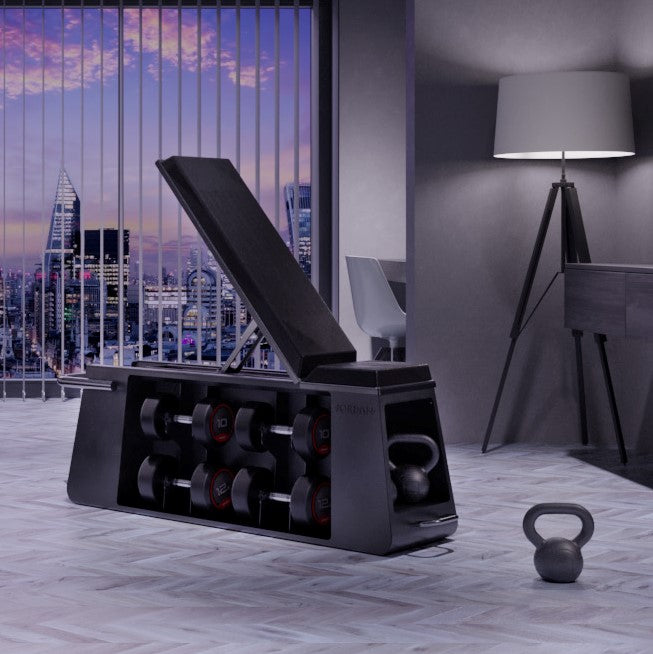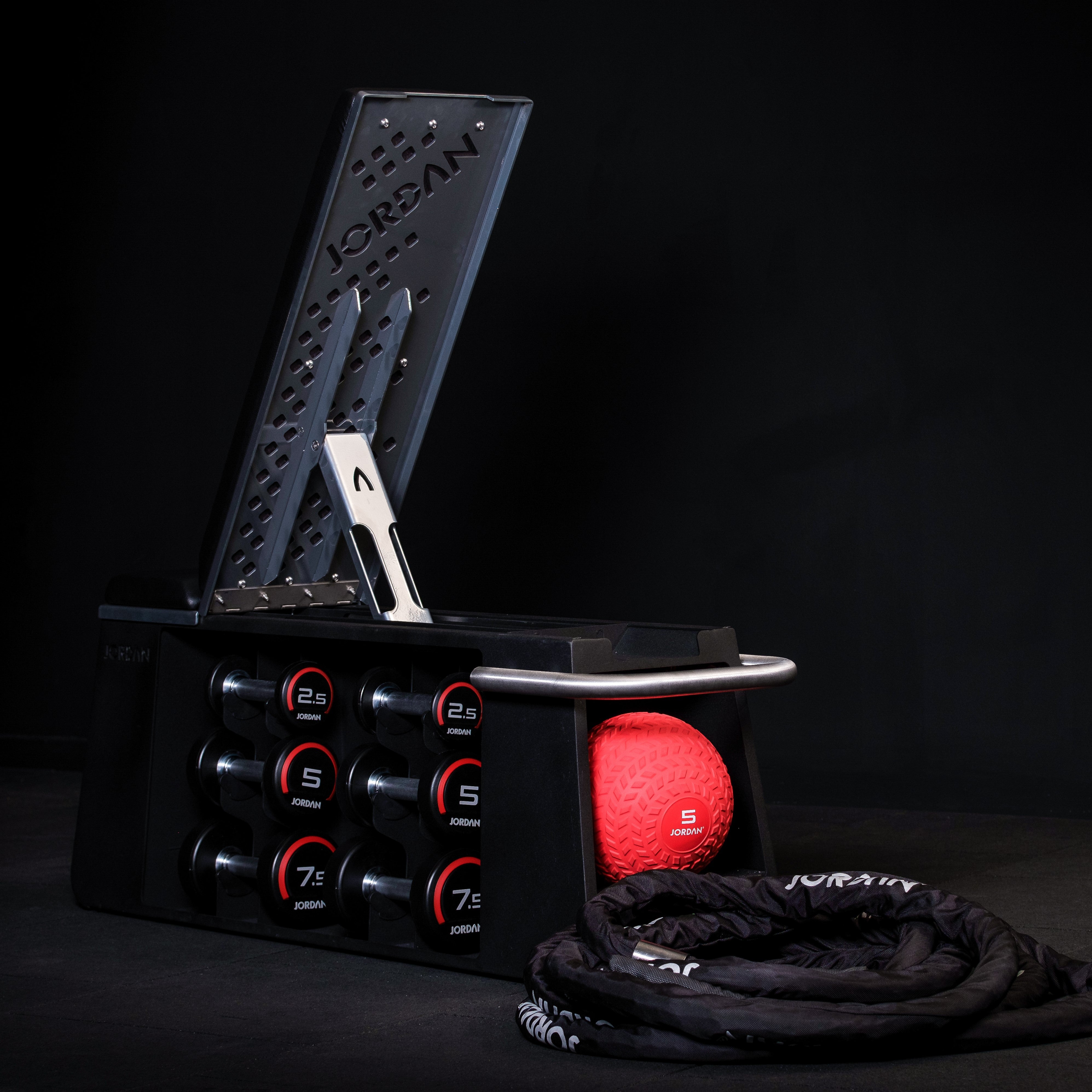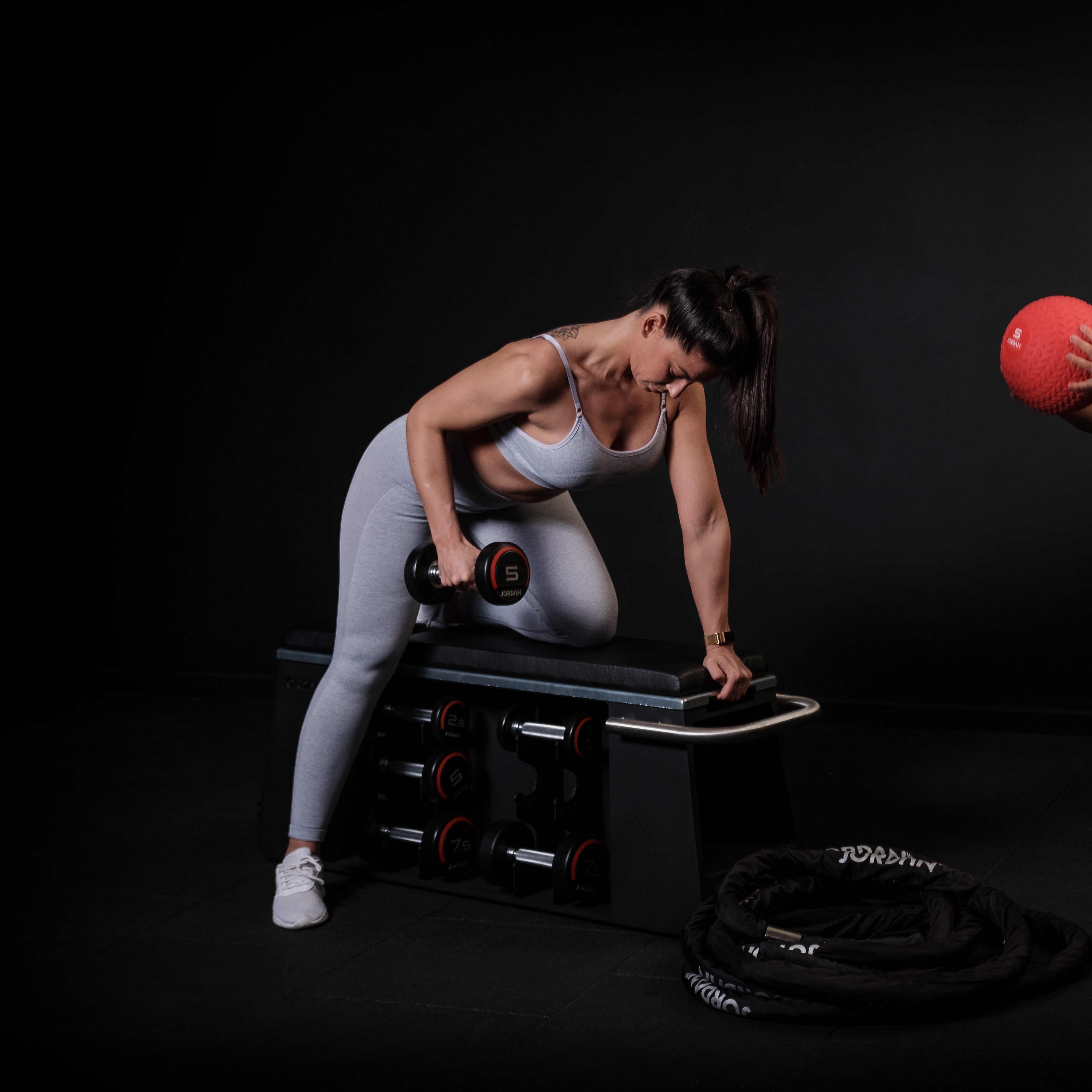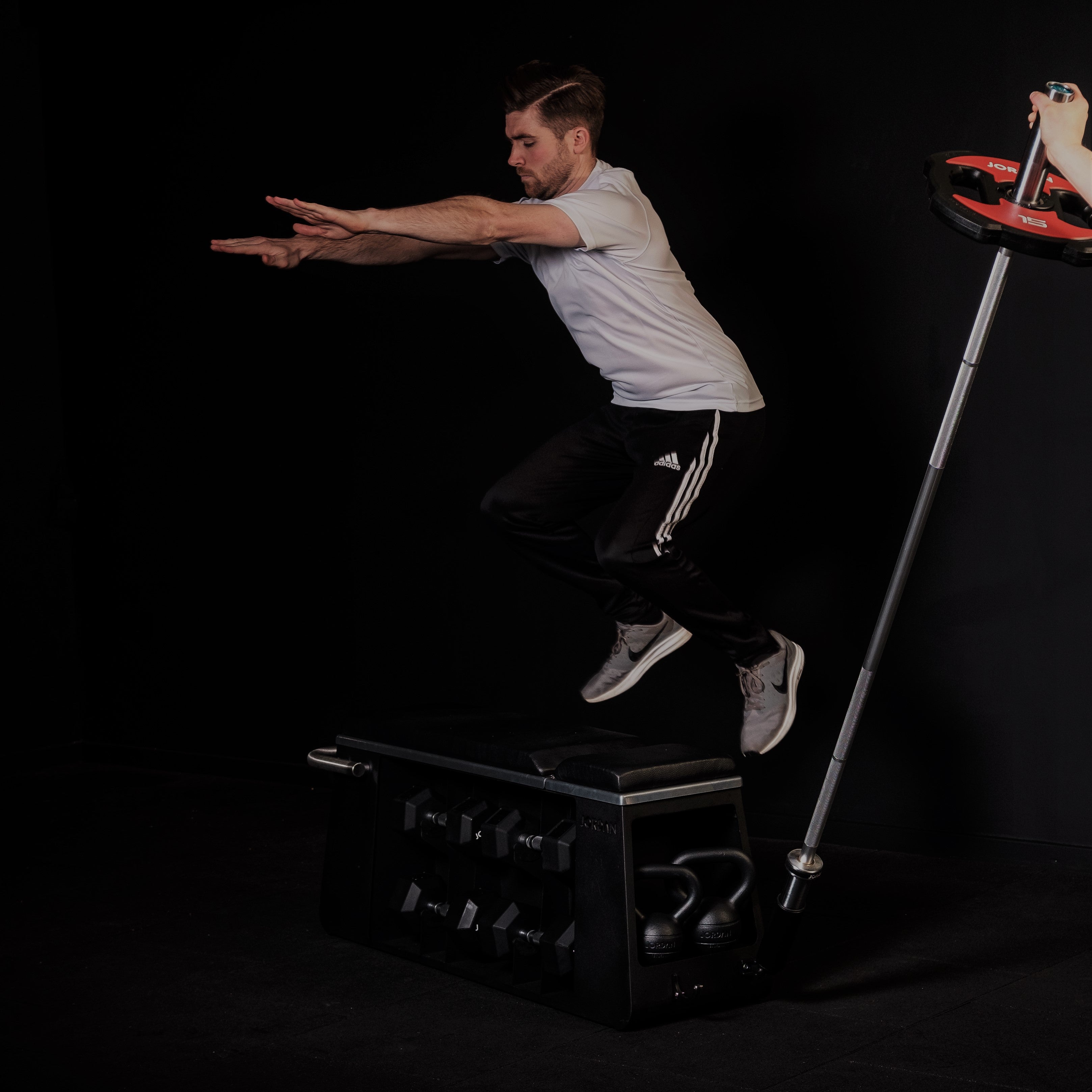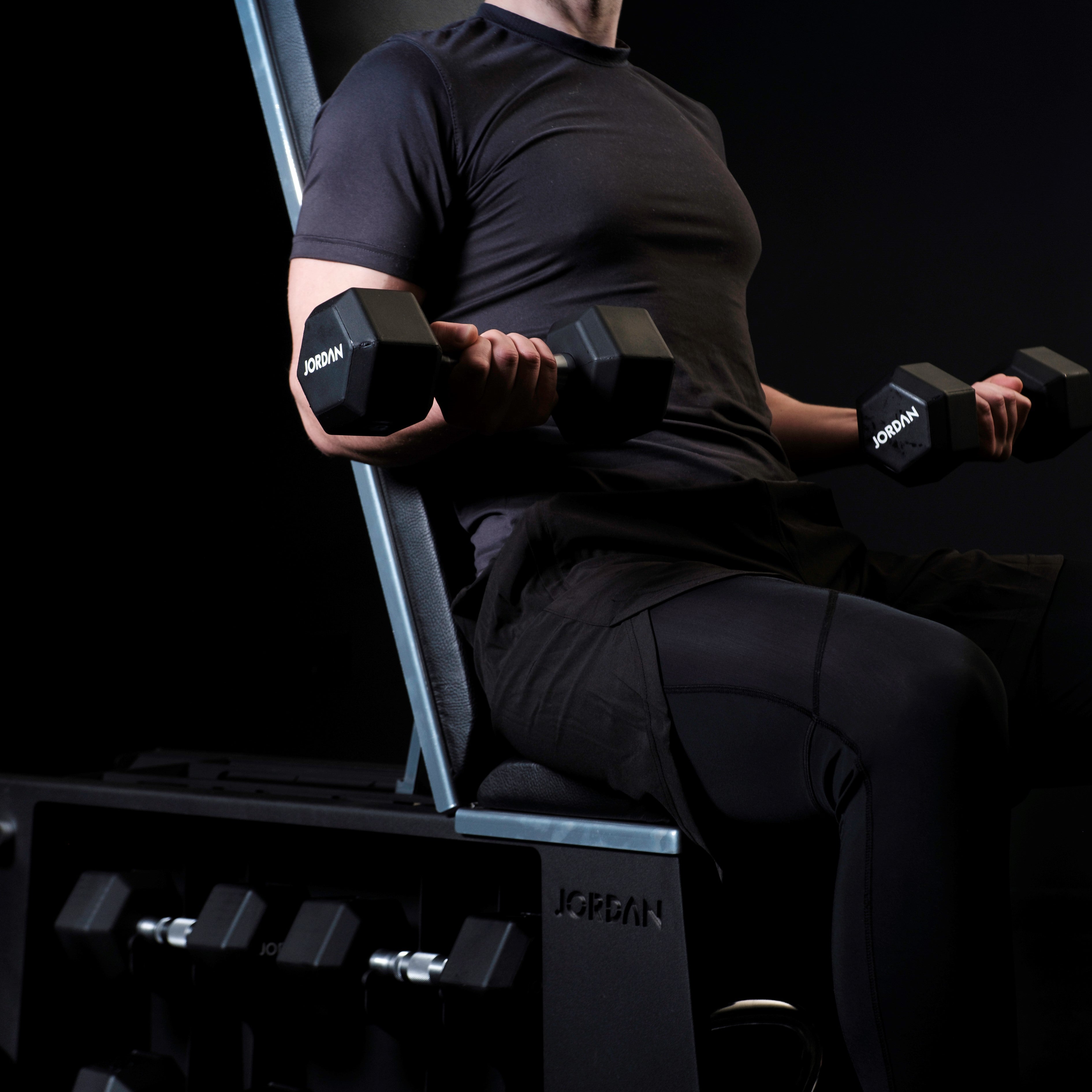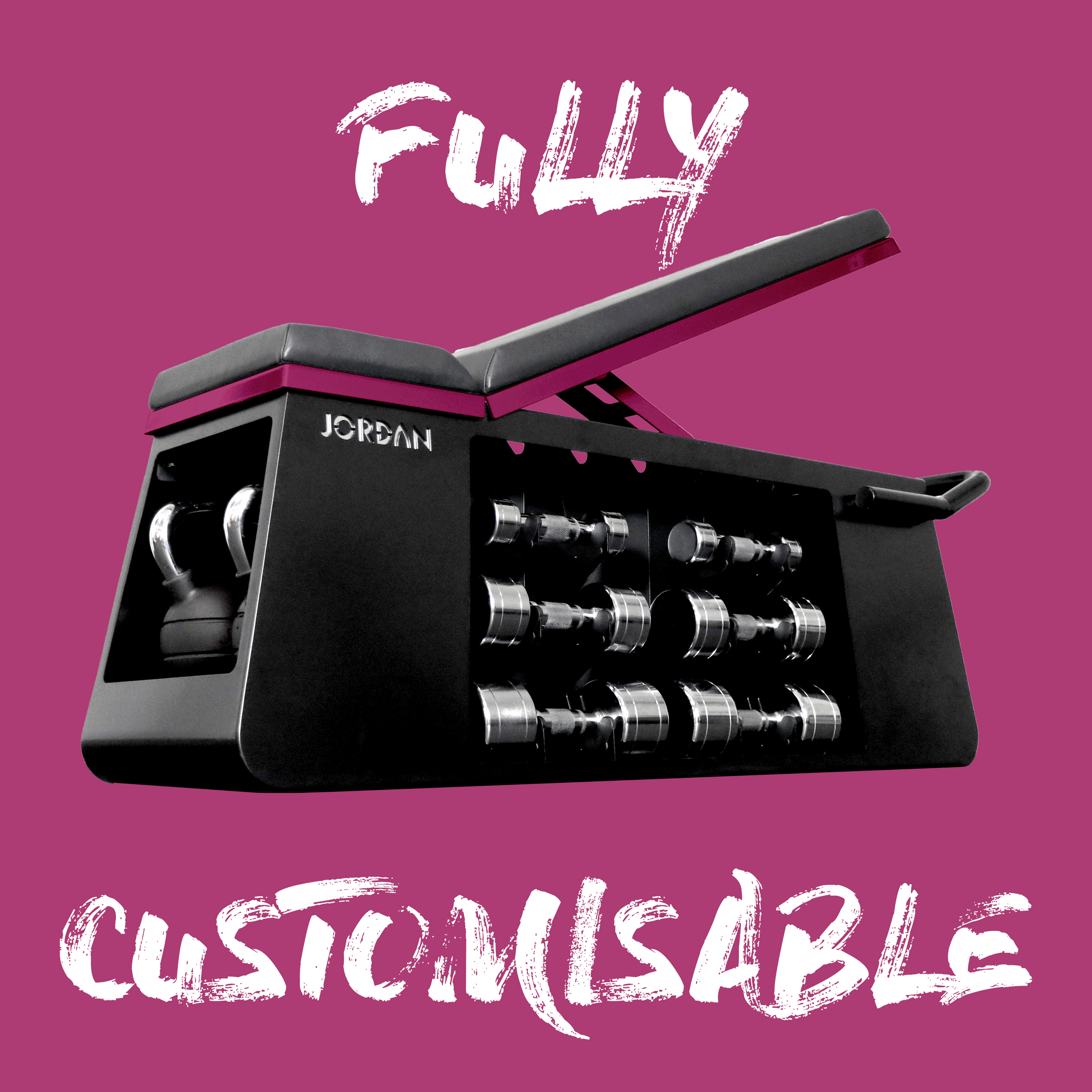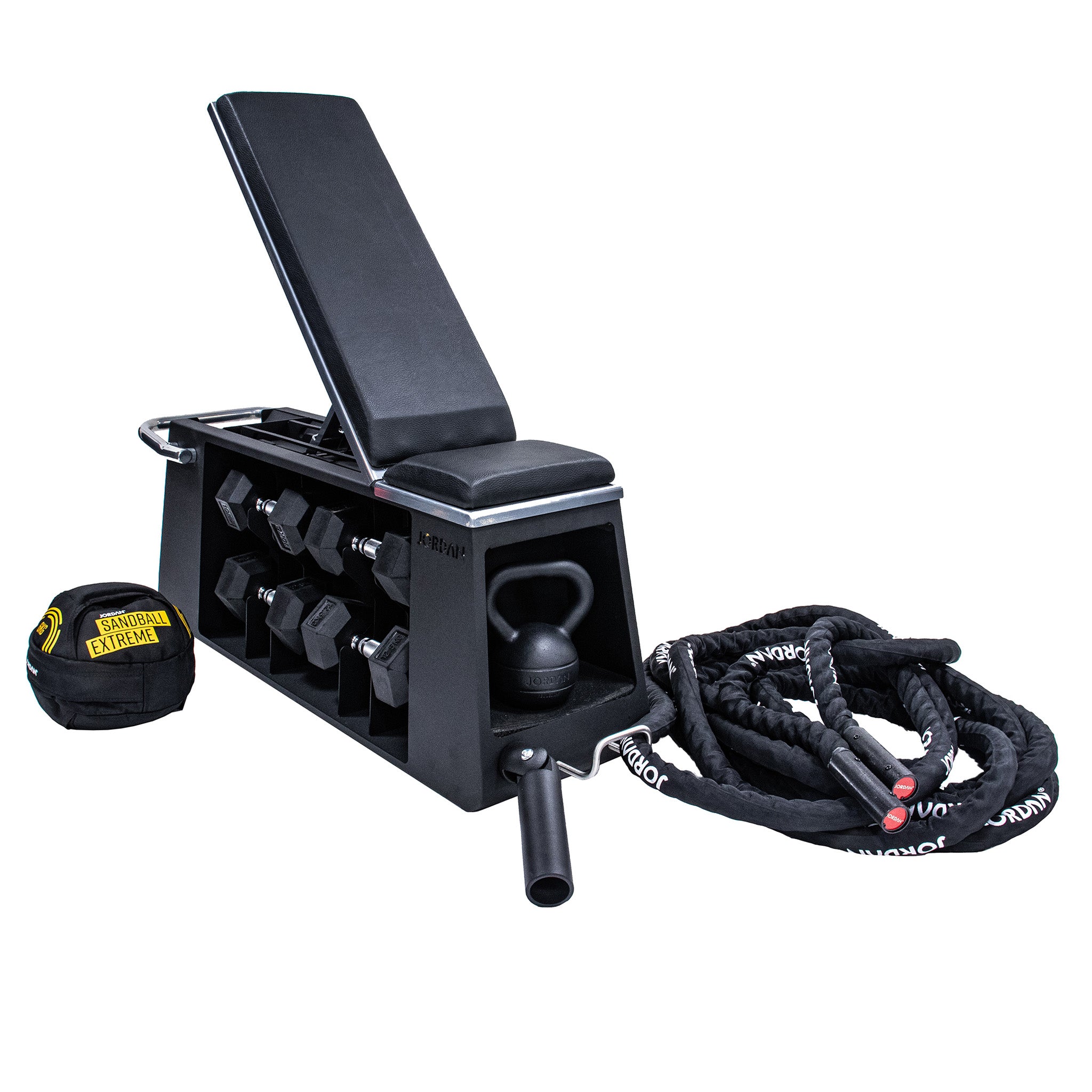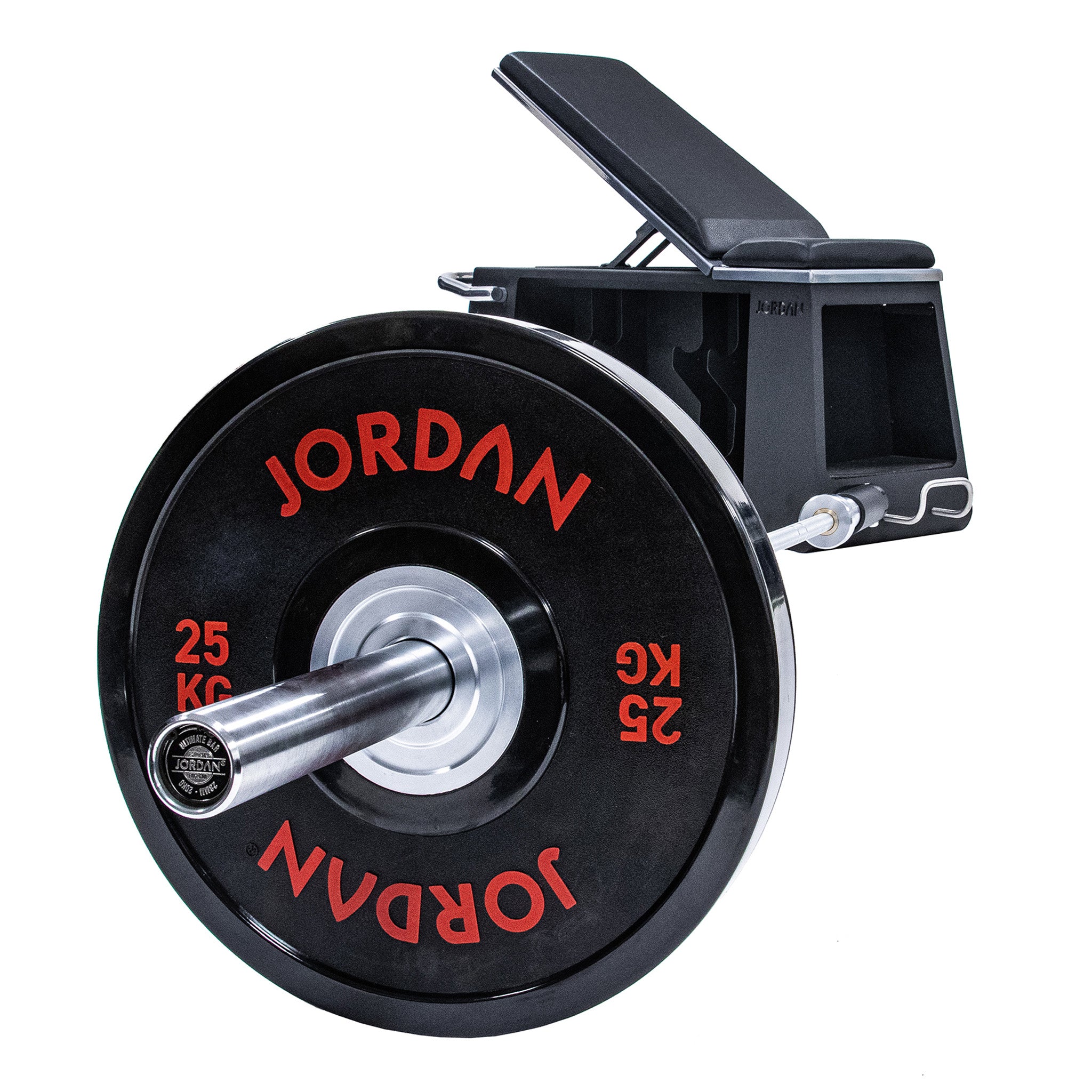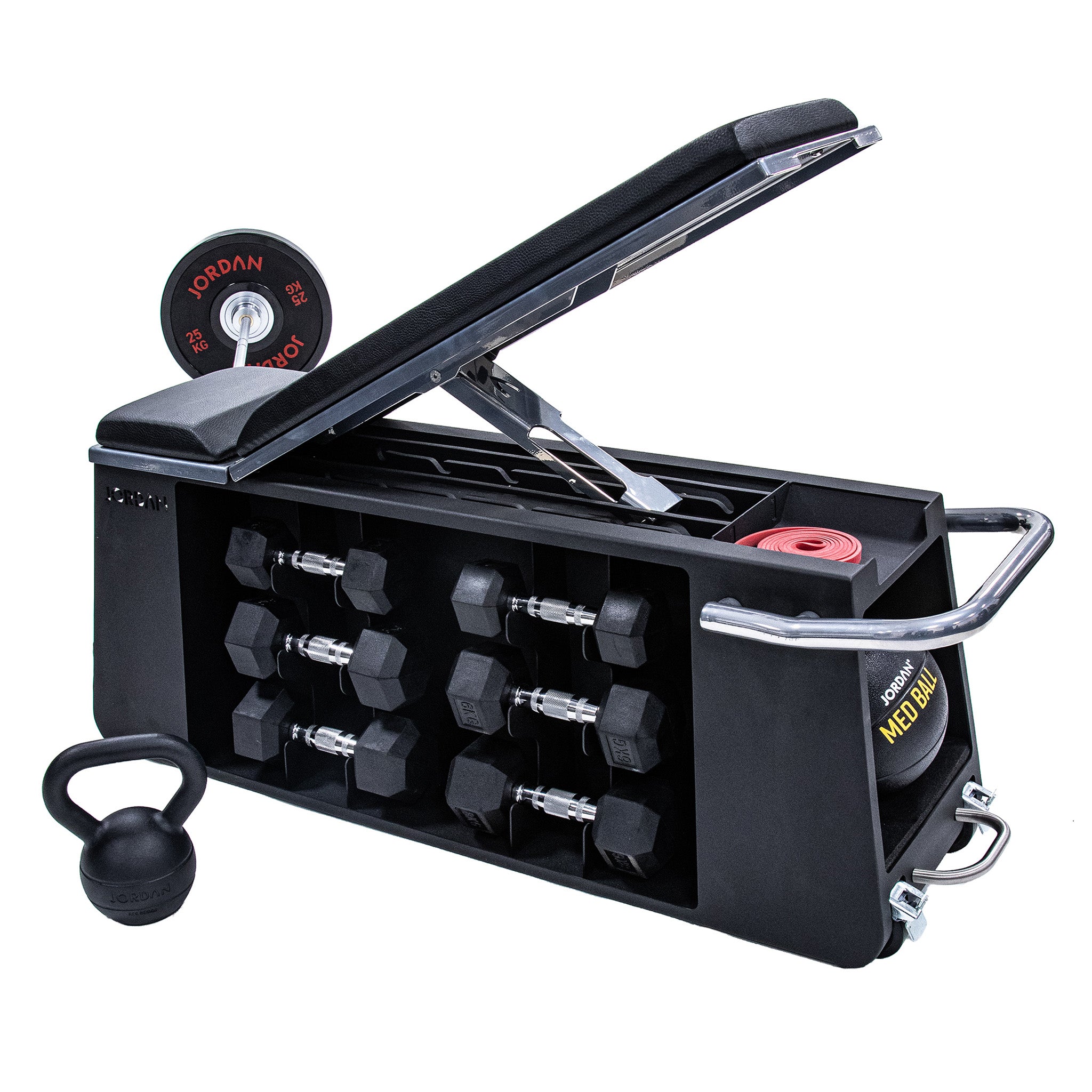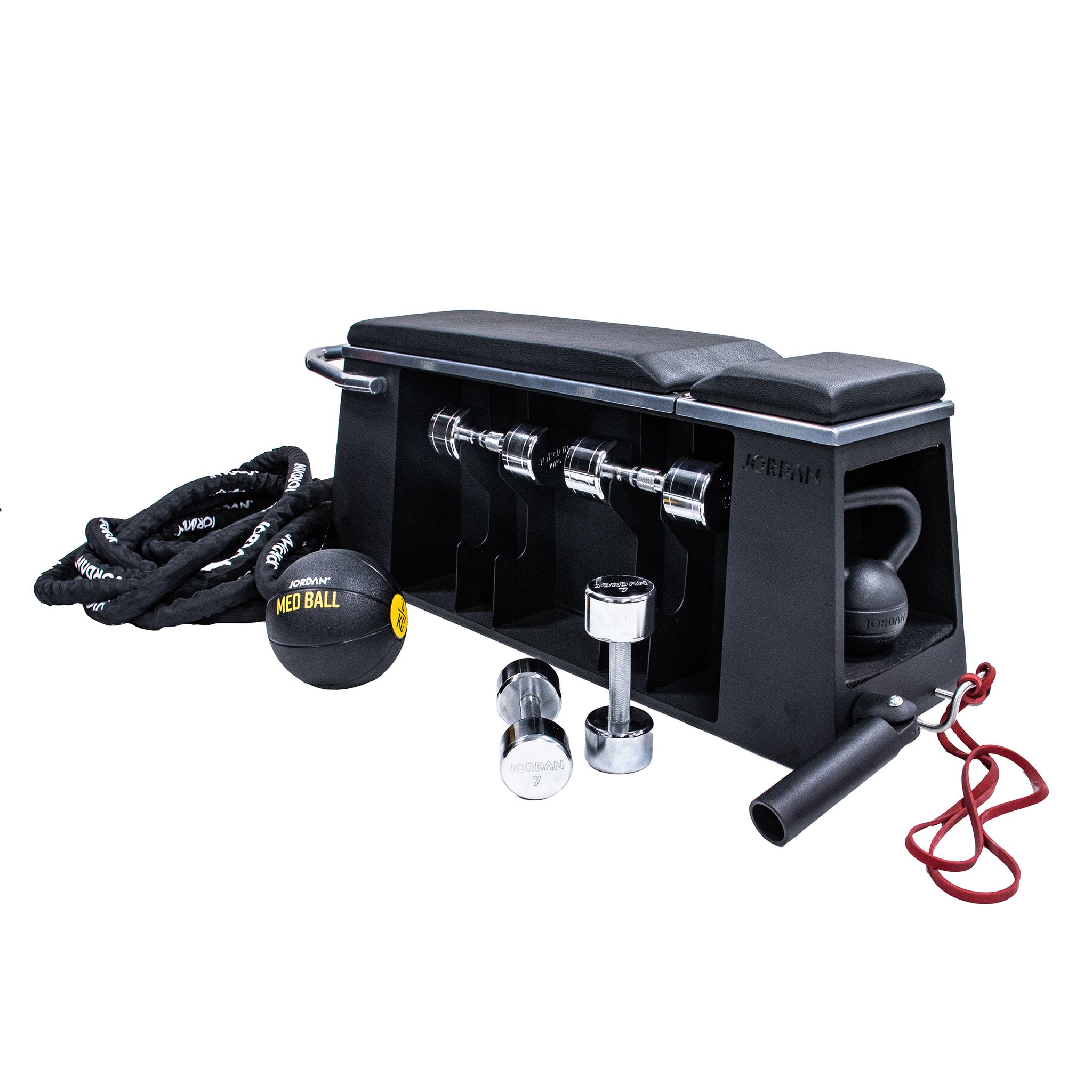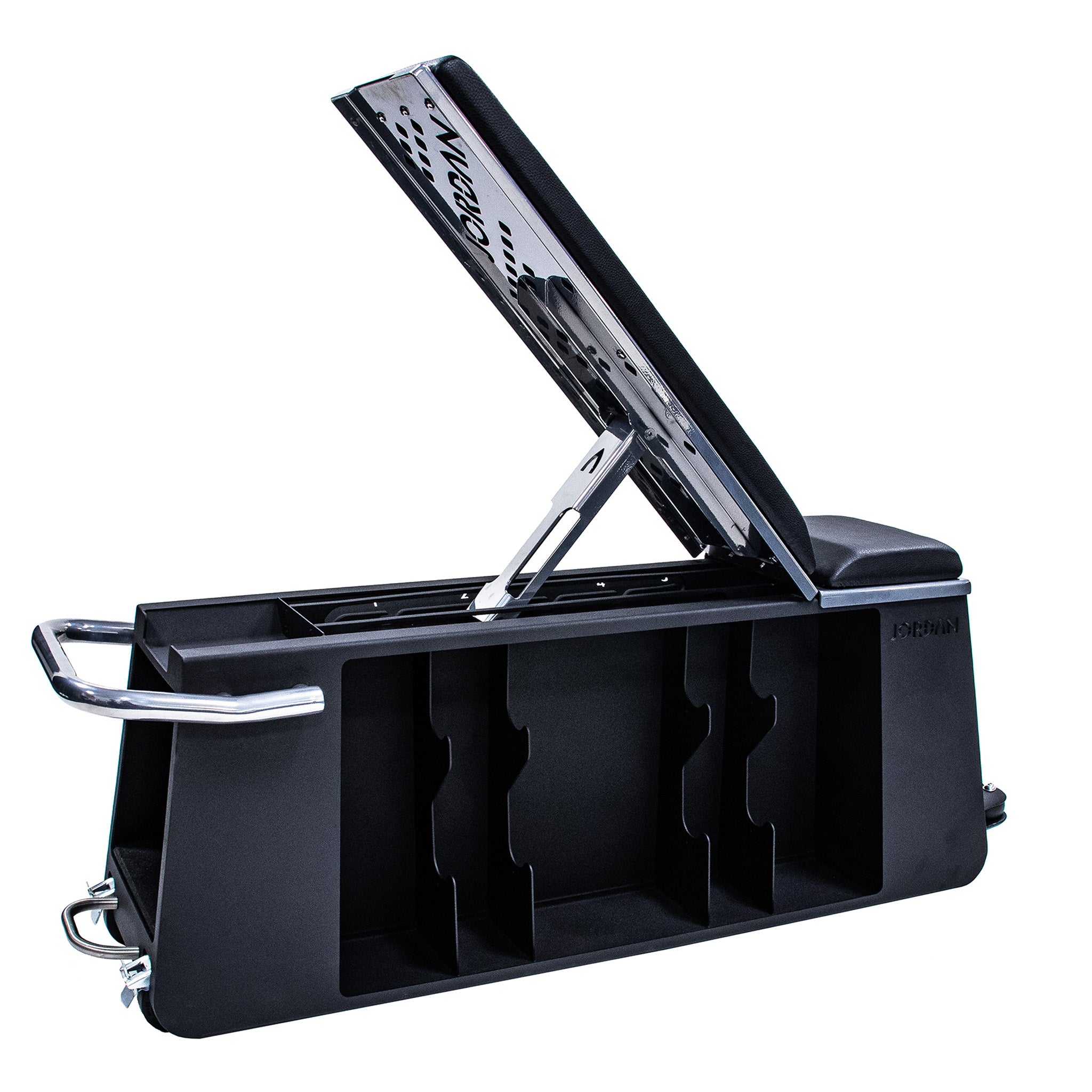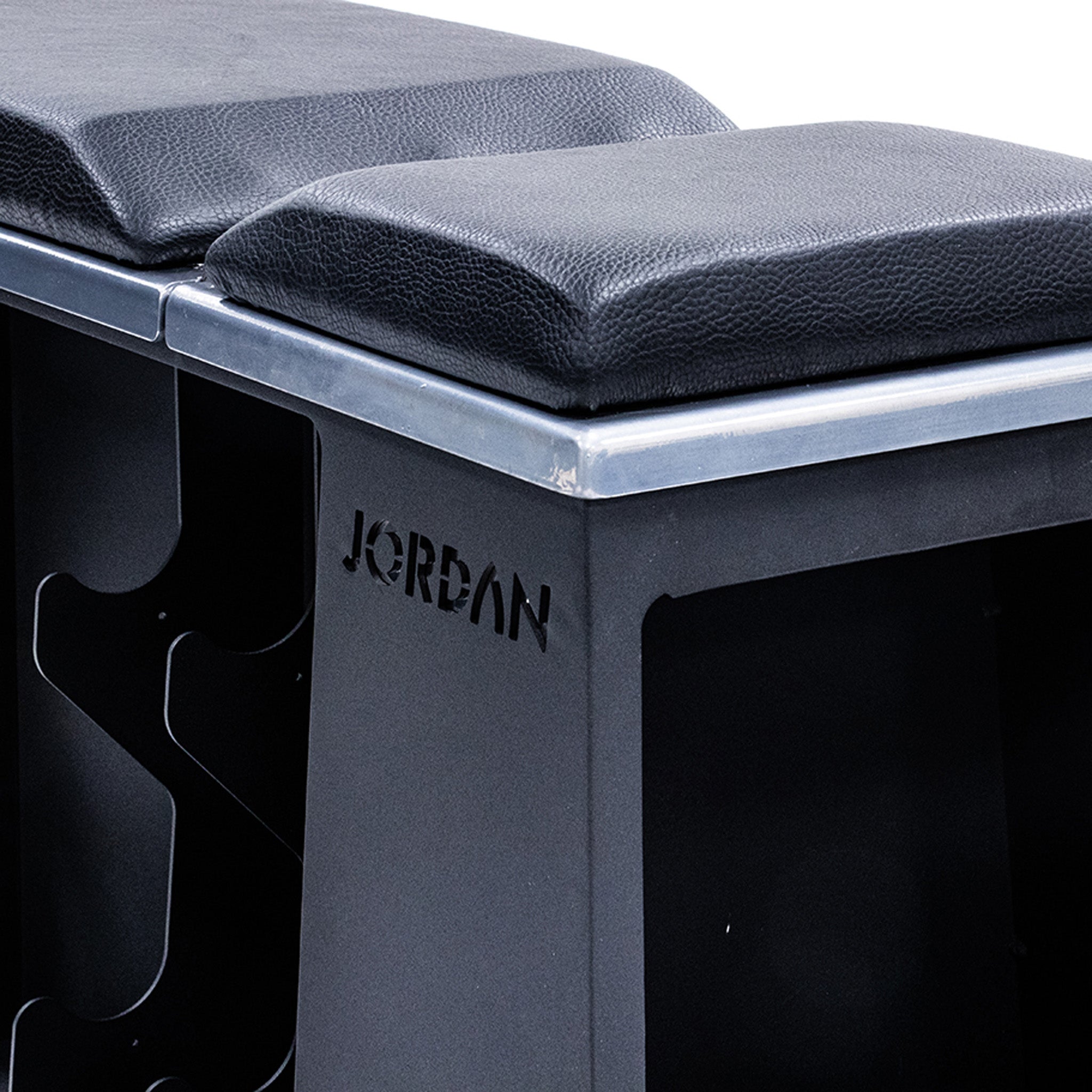 Our Fusion HIIT Bench offers a small footprint with massive potential. Perfect for boutique gyms, PT studios and home gyms with smaller spaces, it's also a great addition to the gym floor in larger gyms, health clubs and hotels as well as home gyms
Happy HIIT Bench Customers
From footballers and home gym enthusiasts, through to Boutique Gyms, here's what our customers love about their Fusion HIIT Bench
Great for a home gym
It's brilliant .. Both my wife and I really like it.. it's super mobile.. great for a home gym as you can make the most of the space. Useful for weights, abs and we love the ability to tidy/store weights too.

Matt Speight
Can work the whole body
The HIIT Bench had a wow factor. When we brought them in everyone was so impressed, we had this high-end product. For the size of gym we have, HIIT Benches make a workout very easy.
Stuart Levett, Foundry Fitness
We at Roxlife love them
The benches are great - we at RoxLife Studio love them. They get used a lot in our strength, box and Personal Training sessions. Clients love everything being in one place & makes life easy for us :-)
Allan Reid
Choose what to fill your HIIT Bench with
Frequently Asked Questions
Featuring storage for five sets of Jordan Dumbbells including the popular Chrome Dumbbells or HEX Dumbbells), as well as two Kettlebells, a Medicine Ball, and smaller items; such as a skipping rope, power bands or resistance bands (all sold separately)